Tubus Special
Individual protection of plants against browsing by game, weeds and knockout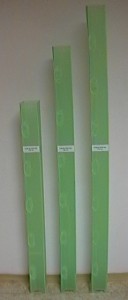 We offer you a Czech product "Tubus speciál". The Tubus is made of special double foil of light green transparent colour, what reduces the effects of UV radiation and so protects the plant against sunburn. It is recommended especially for protection of deciduous tree species. The plant in the Tubus is protected and grows more quickly.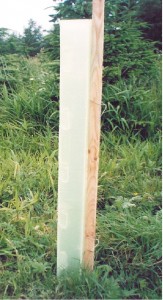 Tubus speciál is quickly fastened to the pale either with helping of zinc-coated fasteners supplied with the Tubus or with helping of cut-outs in the Tubus slid onto exactly made pale with dimensions 30 x30 mm. Internal diagonal of the Tubus measures 12 cm.
Produced types according to height:
Tubus speciál is supplied with zinc-coated fasteners without attachment pale, each package contains 50 pieces. We provide also transportation to customers.
Advantages:
it guarantees perfect protection against browsing by game

accelerated growth of plants in the TUBUS thanks to more favourable microclimate

the plants do not get burnt – used material reduces the effects of UV radiation

it is suitable for the protection of deciduous plants filled up in already grown-up plantations, where the protection against game or weeds is more difficult

quick installation of the Tubus

deliveries directly from its producer